Stay Up To Date With A New Digital Marketing Magazine Each Month
We'll send you a new digital magazine with audio, video and latest trends to your inbox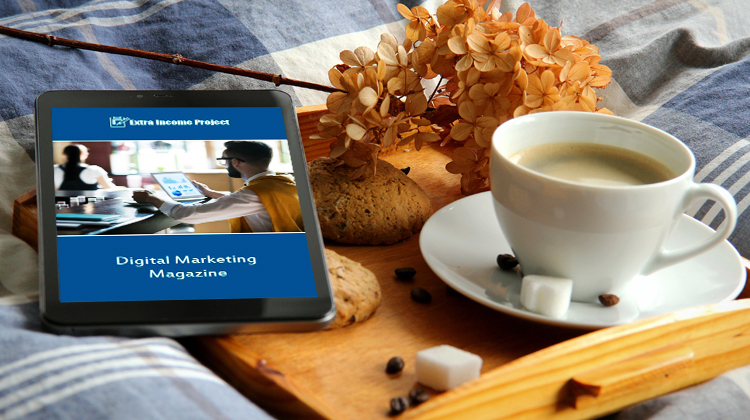 Dear Business Entrepreneur,
There is a saying that says, 'Time is money'. Weall want the latest information now & sometimes waiting for it can waste productivity & money.
Imagine having instant access to the latest trends in online marketing. No matter what time of the day or night or where you live in the world you literally can open your email & find what you need.
No waiting for your magazine to be delivered by snail mail or spending hours researching, reading endless books only to come up empty handed.
We have been in this situation before & wasted countless hours. The great news is you do not have to fall into the same trap.
We've Taken Your Frustration& Created A New Concept No One Else Has
We have taken onboard your frustration to bring to you exactly what you need.
Gone are the days of wasting hours being non-productive.
You need up to date information on marketing for the online world, so we have created this and called it the 'DigitalMarketingMagazine'.
Each month we will send you your new magazine with useful information and insider tips that you can apply to your online business.
You will also have access to…
Here's What You Will Receive
Online Magazine
Online magazine delivered to your inbox every month full of insider tips, success stories, market updates and much more
Easy To Follow Instructions
The magazine is easy to follow & read. No technical jargon. Clear, concise &anyone can apply the information
100% Money Back Guarantee
If you're not happy at all simply ask for a full refund and we'll honor your request, no questions asked.
Limited Time Price Lock In
Limited time price lock in. Once we get more members, we'll increase the price but not for you if you sign up now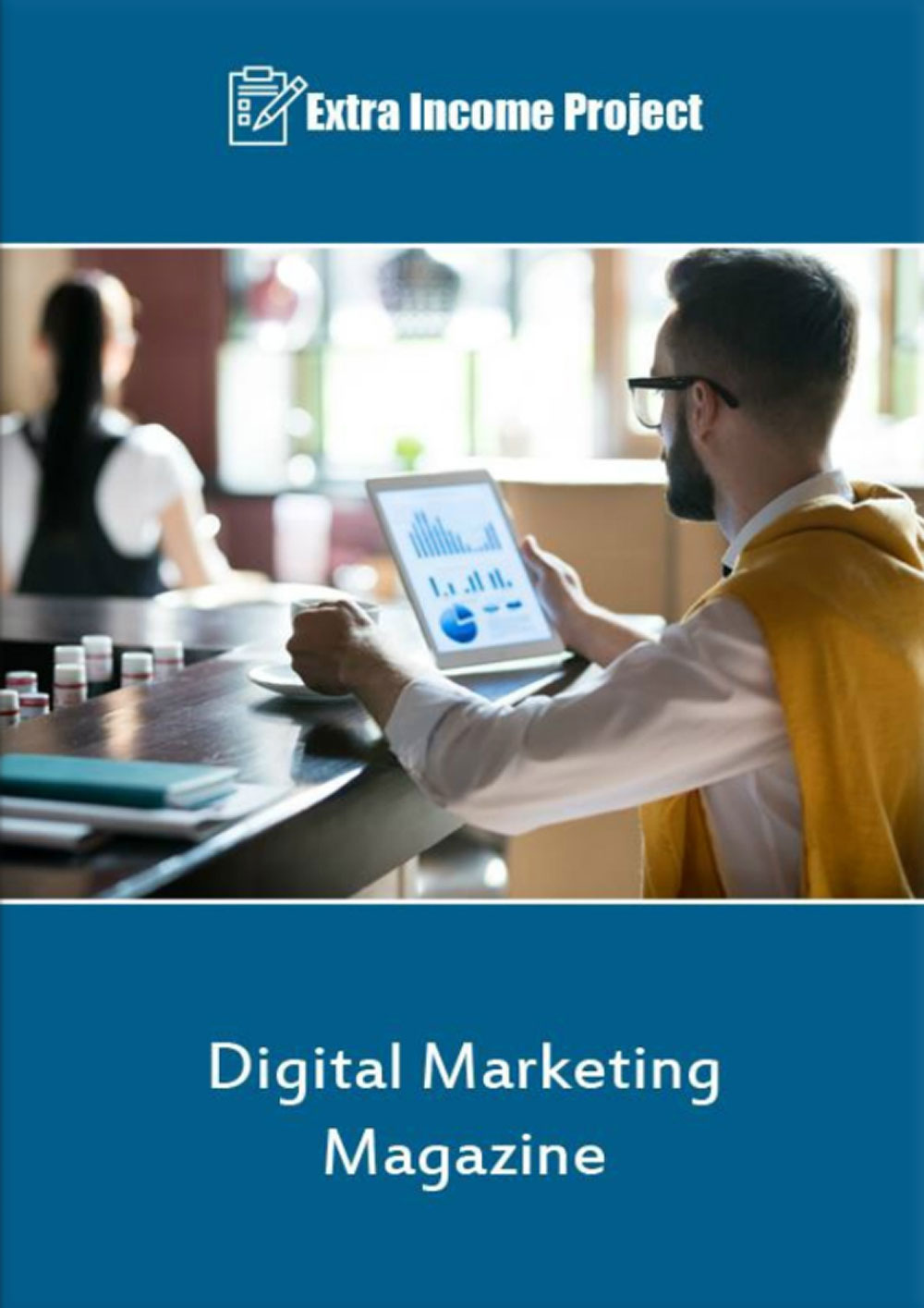 Get Your First Edition Instantly For Just $29.95 $9.95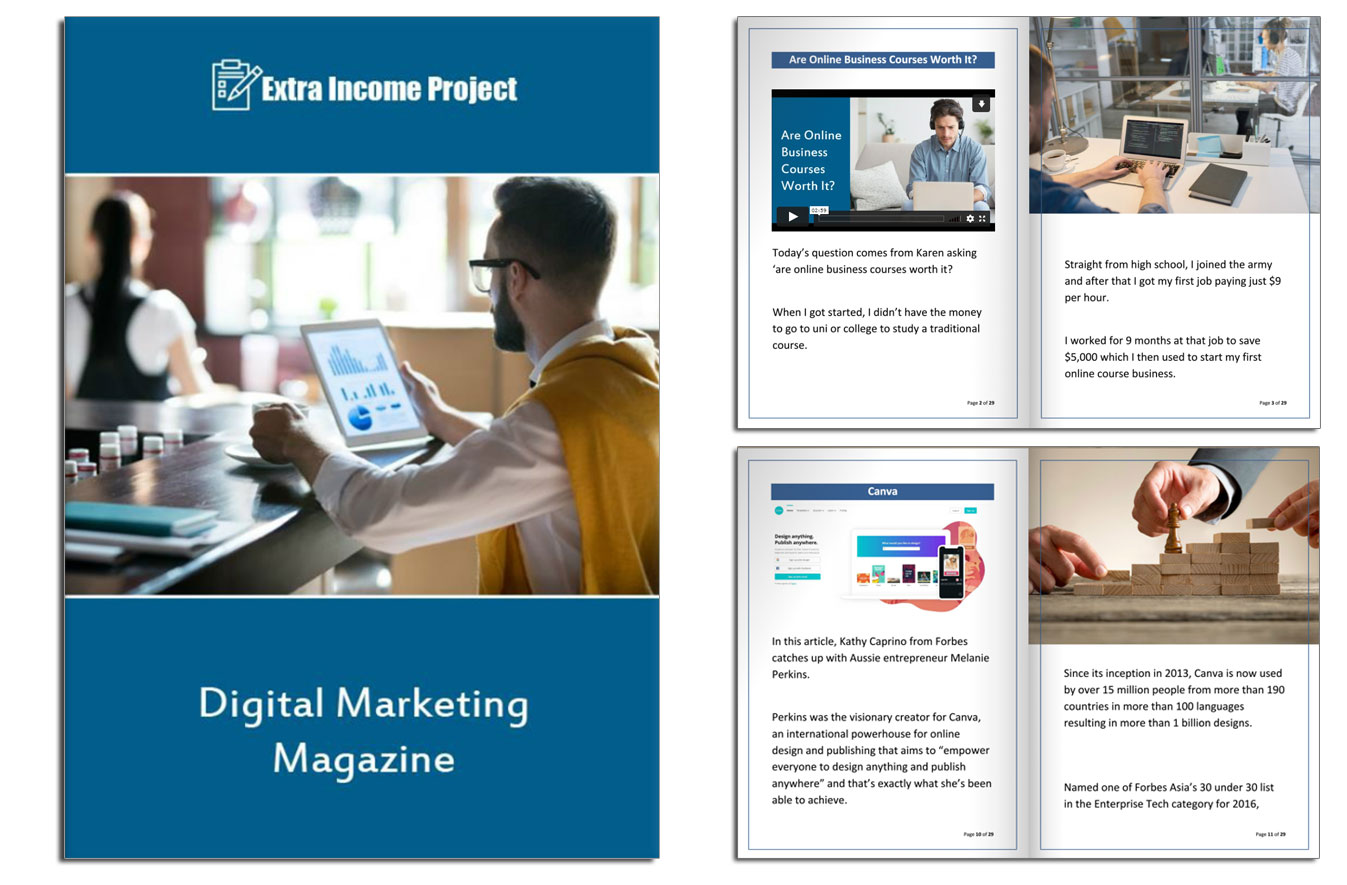 30 Day Money Back Guarantee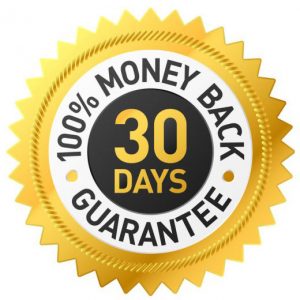 All my customers know that I go the extra mile to make them happy.
And you will get the same personal service.
So if you aren't happy with anything at all … just contact me at info@extra-income-project.com and I will happily refund your money within 30 days, no questions asked!
So you have nothing to lose and everything to gain.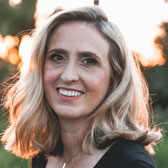 I love receiving a new edition each month in my inbox. They always get me inspired to build my web site and attract more clients.  You guys do a wonderful job of explaining things.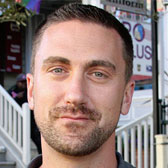 Great magazine you've got here. I usually read it on my way to work and the videos really make it enjoyable to watch. Love the marketing sites and books of the month too.  Keep up the great work!
Click the "Add To Cart" button below, fill out your information on the next page, and then once the order is successful, your first edition will arrive in your inbox immediately.
The magazine works on all devices including desktop, mobile, and tablet.
The videos are streamed from inside the magazine itself, so you do not need any additional players or plug-ins e.t.c.
It's that simple! Just a few minutes from now you'll be viewing your first edition and enjoying the material we've put together for you.
You won't be charged a penny until after 7 days, so try it FREE and see if you like it.
Your subscription will begin as soon as your order is approved.
Each month you will receive your new magazine edition with all the latest information on online businesses.
Insider tips from other online companies that are proof that you can create a successful website.
We keep you up to date with online marketing trends so that you do not have to.
If you have always wanted to turn your idea into a website, then now is the chance to get a hold of this information and put it to good use for a brighter future.
With that said… grab your first copy today.
Warm Regards



Chris Elmore
Extra Income Project
P.P.P.S. If you're wondering if our magazine works on a PC or MAC … the answer is BOTH! On the next page, you can access the first edition on either PC or MAC and view it online.  Combined with our full 30-day money-back guarantee … you really have nothing to lose and everything to gain.