Learn How To Automate Your Email Campaigns With This Proven Method That Drives Results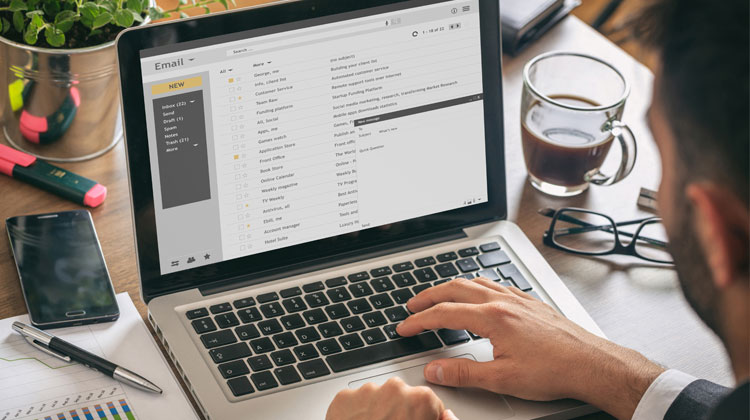 Dear Business Entrepreneur,
Many of the marketing guides and articles you see every day are based on nothing but the author's opinion.
So how do you separate facts from opinions?
The answer is simple…numbers.
Numbers speak louder than words and email marketing stats speak even louder.
With multiple online websites under our belt, we have tested the easiest way to create email campaigns that work.
The best part is they can be automated, freeing up your valuable time to focus on other tasks.
293.6 Billion Emails Are Sent & Received Each Day
It is crazy to actually think that 293.6 billion emails are sent & received each day.
With 89% of marketers using email as their primary channel for generating leads you can see just how important it is to get your email campaigns working for you.
Anyone with an online business will tell you it can be hard to juggle everything when you only have yourself or a few key staff members.
So how do you prioritize your time to create your emails that play such an important role in your business?
That is why we have created the course "Copy & Paste Email Templates"
We have spent years testing different emails and have found a simple formula that works every time no matter what your website is marketing.
We'll Show You How To Create Your Own Email Templates That Have Been Tried & Tested
These are the same steps we use to create our email campaigns and it does not matter which niche you are targeting.
You do not see a lot of big multi-million-dollar online companies sharing their secrets to success so that is what makes us different.
Anyone can learn this concept and you will gain some serious knowledge along the way.
We will show you the simple steps we use for all our websites that have proven time and time again work.
Here are the exact topics included inside the "Copy & Paste Email Templates" course…
I'll Also Throw In This Additional Bonus
Ultimate Marketing Center
As part of your order, I'll also provide you with a 7 day free trial to our 'Ultimate Marketing Center'
It's got everything you need to start, run and sell your own online course business from scratch.
To purchase each course individually would cost $579, but as part of your order, I'll give you a FREE 7-day trial subscription to everything (which you can cancel at any time)
Then … if you enjoy the section (which I'm sure you will), simply do nothing and our systems will automatically charge you a discounted rate of just $27/mth which you can cancel at any time and there is no risk or obligation on your part.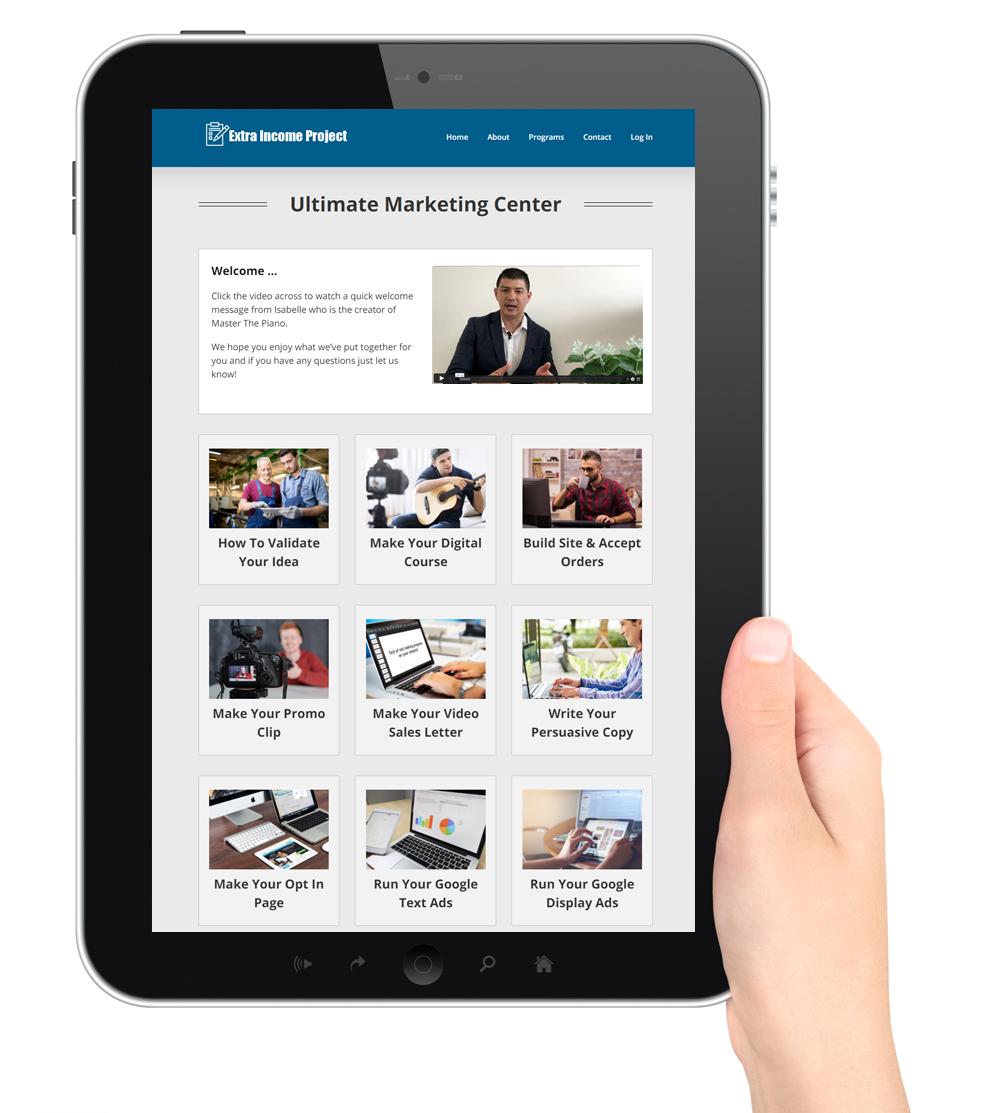 Get Instant Access & Start Learning Today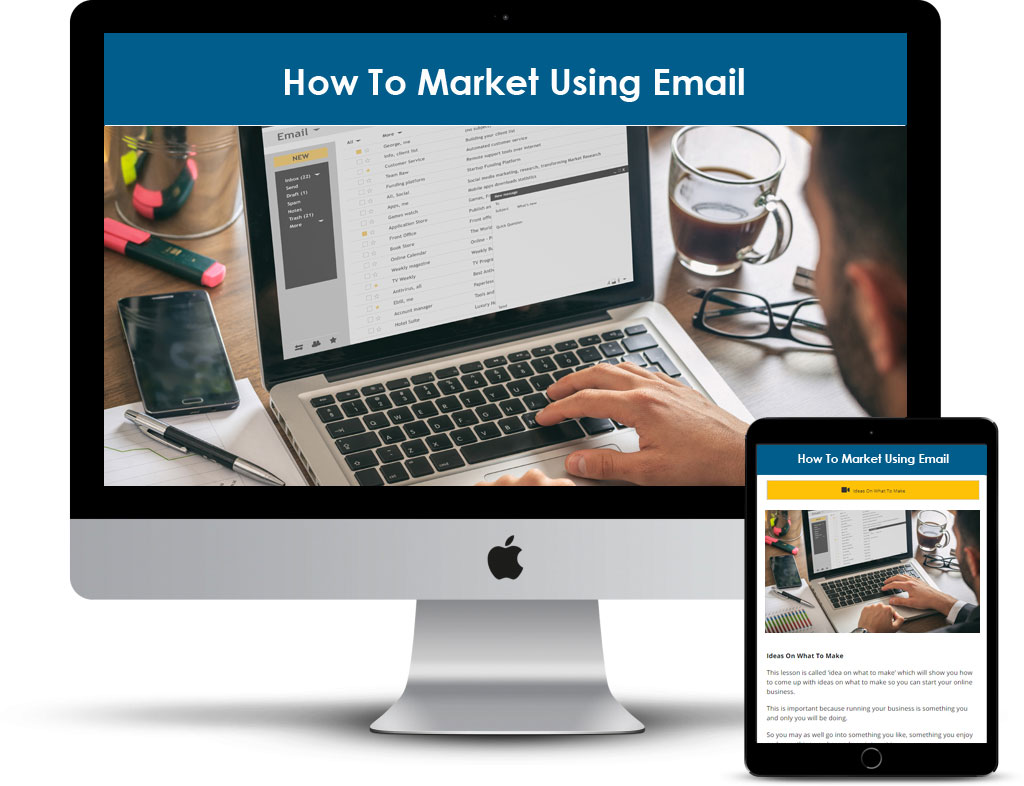 30 Day Money Back Guarantee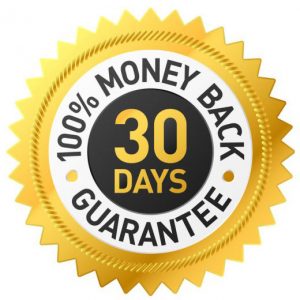 All my customers know that I go the extra mile to make them happy.
And you will get the same personal service.
So if you aren't happy with anything at all … just contact me at info@extra-income-project.com and I will happily refund your money within 30 days, no questions asked!
So you have nothing to lose and everything to gain.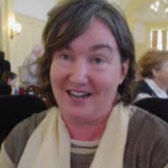 This course covers more than just email. It shows you exactly where the user is in their journey of your sales process and gives you the exact template to use at that point. Well worth it, so easy I can just copy and paste your templates. Such a time saver.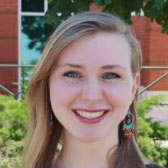 I found this course invaluable. Being new to online marketing, I had no idea there were 3 different types of content and which one you need to use at each stage. Well worth it and I will be using the templates and framework in all my sites from now onwards.
Click the "Add To Cart" button below, fill out your information on the next page, and then once the order is successful you can download the course on the next page.
It's that simple!
Just a few minutes from now you will be one step closer to knowing all the insider secrets for building your own email templates.
If you are just starting out with your internet business, you might not have been aware that email marketing was so popular.
The main reason marketers love it is that it has an incredible ROI, can be used for multiple purposes, and converts!
Email is 40% better at converting in comparison to Facebook and Twitter. Marketing and advertising emails influence the buying decision of 50.7% of customers.
With that said grab your copy today & I cannot wait to hear all about your internet success story.
Warm Regards



Chris Elmore
Extra Income Project
P.P.P.S. If you're wondering if our course works on a PC or MAC … the answer is BOTH! On the next page, you can download either the PC version or the MAC version as well as view it online. Combined with our full 30-day money-back guarantee … you really have nothing to lose and everything to gain.